Karung Guni!
"
poh zhua gu sa kor pai leh-lio dian si ki!

"
Welcome to Karungguni.com.sg, where we pay cash for trash. Singapore's Top Local Karung Guni (Rag-and-Bone) Man for the best rates to exchange your goods; faulty, old or used.
This is not just a business for us. We hope that by doing what we do, we can not only help in the recycling effort but also pass on these items to people in poorer countries who cannot afford new things. Rather than just throwing the spoilt things away, the rag-and-bone man is now just a click away.
Call 8748 7672 to learn more or view our listing.
Be it in the office or residence, we provide FREE collection service right on your doorstep!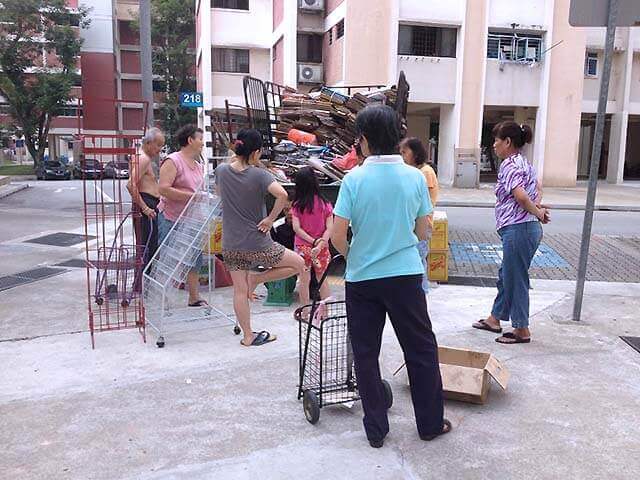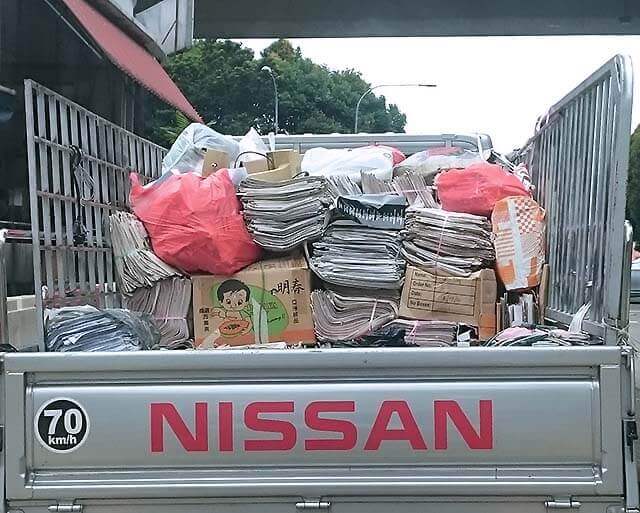 "KARUNG GUNI" is a malay phrase for gunny sack, which was used in the past to hold the newspapers. The Karung Guni men would haul the heavy sacks on their backs as they walked their rounds to do the collection. Today, most of them use a hand truck instead.
Availability

100%

100%

Eligible Goods

74%

74%

Selling Rates

97%

97%

Speed

99%

99%
"We'll happily take all manner of junk off your hands, and best of all, we pay

you

for the privilege! There's no need to struggle with transporting everything to the dump."
Our list of eligible items…
Old News Papers / Books / Paper / Cardboard / Clothings
– Minimum 800 kg
Computer System Units
– Pentium II 233MHz & above
Computer without hardisk and ram are accepted also.
(E.g. Casing, Power supply, Hard Disk, Floppy Drive, CD-ROM Drive, RAM)
Computer Monitors
– Dual Analog and Digital Monitors
– Digital Monitors
Laptops / Notebooks
– Pentium 166MHz & above
– TFT Display – Battery (at least 1)

   Doreen Wee
"Perfect! I enquired about my item eligibility and got a speedy response from them. They agreed on collecting unused computers from my company. The collection was pretty smooth, and it didn't take so much of my time as well. Thanks for helping me get rid of my junk while getting paid as well!"

   Zakir Naguib
"I called Karungguni.com.sg after office hours to get rid of the metals in my uncle's factory as soon as possible. Despite of my last minute request, they still agreed on collecting the metals. Mr. Bala was really helpful and efficient with the collection. Definitely will call them again."

   Haidar Rahman
"Very easy to communite with. They were very efficient in their work. I'll recommend Rag and Bone Pte Ltd to whomever who wants to get rid of anything, especially companies who needs to dispose items such as computers and newspapers. Better to recycle than to dispose. Plus, the hassle is free and you'll get cash on the spot!"
Get Cash when you Recycle with us.
We do you a favour to help get rid of your items. 
It's FREE!
Call 8748 7672 to begin recycling journey.
Contact Us
"Never ask, never know. If you don't ask, you don't get."
Call us at 8748 7672
Mon-Fri (9am-6pm)
Saturday (9am-12pm)
2 Sin Ming Lane, #06-76
Midview City
Singapore 573969
Mon-Fri (9am-6pm)
Saturday (9am-12pm)
enquiry@karungguni.com.sg